Icon
Nursing is rated as one of the most important and strict professions because it demands utmost integrity and honesty as students are trained to provide and improve care through preventing diseases, providing treatment, and helping patients cope with illnesses. As a Doctor of Nursing Practice (DNP) scholar, you are required to write a capstone project as part of your doctorate curriculum. At Capstone Dissertation Writing Services, we are committed to helping you write a capstone project that will translate clinical knowledge and skills into practice. A capstone project should communicate logically, thoroughly, and precisely because nurses must be particularly skilled at interacting with patients and other healthcare experts.
Possible Nursing Capstone Project Ideas for Doctor of Nursing Practice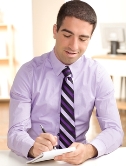 Healthcare policy change is one feasible capstone project area. It focuses on critically analyzing the health care policies being applied in a specific healthcare setting, how they affect the quality of care, and how those policies can be amended to improve the health care system. Another viable project area is developing a new model of care; this strives to re-invent the old models to new improved, efficient, and possibly rapid simulations. Developing evidence based practice guidelines is also a project option that is capable of significantly impacting the nursing field; this kind of capstone project involves reviewing nursing practices in a bid to identify and develop guidelines that yield the best results. Evaluating an existing healthcare practice or program is another sustainable project option that can advance knowledge in health care. Using data to inform decision making is also a capstone project option that would be impactful when developing and revising health care practices in a chosen setting.
Components of a Doctor of Nursing Practice Capstone
The first component of a nursing capstone project is an abstract. In this section, our writers clearly describe the purpose of your capstone project and how it will supposedly improve the health care field and inform on policies, laws, and ethics governing the field. Your approach when investigating the problem is also outlined. The body of the project normally contains the introduction, literature review, the methodology/approach, findings, discussion and Conclusion. In most cases a scholarly product for dissemination is also required as part of the DNP capstone project. We are keen to highlight only the materials that were vital to the success of your capstone project. Data to support your evidence is key when writing your capstone project. Our writers understand that your work must be based on scientific evidence. We review credible sources and properly cite them to avoid plagiarism. Our DNP writers use peer reviewed journal articles obtained from databases such as PubMed and EBSCOhost. We ensure that your results are well interpreted and your hypothesis or PICOT question is answered. Conclusions are drawn after a thorough analysis of your results.
Why You Need Capstone Writing Services for Doctor of Nursing Practice
When you order our capstone writing services, we ensure your project is formatted to meet the basic requirements of capstone writing from your learning institution. Our company's goal is to write nursing capstone projects of publishable quality and demonstrate higher order learning skills such as critical thinking, evaluation, and analysis according to Bloom's Taxonomy. You can, therefore, be assured of excellent writing services that comply with your school's writing style and your supervisors instructions.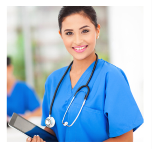 Your capstone project is reviewed by an editor who checks for plagiarism and common writing mistakes. The editor ensures your work portrays authenticity. A rational flow of ideas is also important to demonstrate higher communication skills that every nursing student should possess. In an effort to deliver exceptional writing services, we have put in place a friendly and effective customer support team to help you make your DNP capstone writing services order. We will meet your deadline and have your work thoroughly reviewed by an editor with a nursing academic background. You will not incur any cost for any revisions you may need on your project. Order your capstone writing services from our order process page or join our live chat for additional information on our capstone writing services for your Doctor of Nursing practice.