Icon
Most nursing schools require a student intending to write a BSN, MSN, or DNP capstone project to first submit a capstone premise. The premise is akin to a concept paper or an idea paper. Student who may not have time to write their own premise or students who have written their premise but encounter challenges in getting it approved normally obtain assistance from Capstone-DissertationWritingServices.com.
The Main Features of a Capstone Premise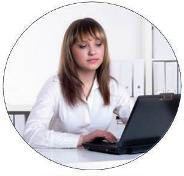 The main aspects of a premise include identifying the title of your capstone project, stating the problem, developing the practice question(s), and identifying suitable sources of evidence. It is important to note the difference between a research study and a scholarly project before writing the premise to avoid challenges in getting the premise approved. Scholarly projects normally involve coming up with new health care models, policy change or enhancement, developing evidence-based guidelines, and health care quality improvement, among others. Basically nursing scholarly projects involve translation/application of evidence into one's practice as opposed to research studies which involves generation of new knowledge.
Selecting an Appropriate Project
Establishing the type of project you want to conduct at the premise stage also ensures that you do not face challenges with IRB approval of the proposal, and your proposal has no or minimal revisions. If you are not sure the type of project you want to write, just get in touch with our customer support via live chat and we will be glad to assist. Capstone-DissertationWritingServices.com has helped numerous BSN, MSN, and DNP student to write exceptional project premises, proposals, and capstone projects. The best attribute of our writing process is that you get to deal with competent professionals and you enjoy the writing process.
Outstanding Capstone Premise Writing/Rewriting Assistance
Our nursing expert writers ensure that the title of your project is appropriately written, the problem is adequately stated, the practice question is valid, and the literature is comprehensively synthesized to show there is enough evidence for your project. We Provide sources of evidence that are recent, peer reviewed, scholarly, and relevant to the topic of the project. For prompt assistance in writing your premise, get assistance from Capstone-DissertationWritingServices.com. We also help nursing students who have already written a premise but their supervisor has given feedback on how to revise the premise. In such cases, we rewrite the capstone premise and address the supervisor's feedback.